Alanya Sunlife Real Estate Agency
Print this page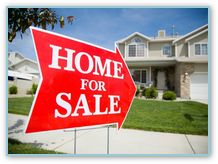 Alanya Sunlife Real Estate Agency has been working for customers in the Alanya area for over 17 years. We specialise in property on the Mediterranean Coast of Turkey often called the Turkish Riviera. We are committed to offering high quality, safe properties and only work with the most established reliable developers.  We are fully aware of our responsibiliites to our customers and offer excellent customer service both before, during and after the sale. All our properties have been fully vetted by our company experts which includes obtaining both structual reports and confirming Tapu (title deeds) and Iskan (habitable permission), You can be safe in the knowlege that when you purchase a property from Alanya Sunlife you will get a property that you can enjoy for years to come without any problems in the future. We work by the principle of Right Price, Right Property, Right Time. When you work with Alanya Sunlife you will meet professional staff who have an intimate knowledge of the aea, advice on the best deals and the latest developments available and exceptional aftersales service.  What are you waiting for book your viewing trip with us today and you won't be disappointed.
Enjoy the Sunlife Turkish Riviera Alanya.
Important information for Customers
Turkey is now regarded as one of the most attractive countries for purchasing property. Turkey's economy in 2020 grew by 11%, and it took 3rd place in the world. Last year Turkey attracted more than 30 million people (and this is more than in the UK over the same time period). It is believed that the climate in Turkey is one of the most affordable accommodation in the winter , and Turkey boasts 320 days of sunshine per year. In Turkey, modern and safe infrastructure, as well as an excellent level of medicine and medical services. All 3 international rating agencies rate Turkey is very high as potential, thus, the Turkey surpassed the United States and many other countries in this rating. Real estate in Turkey is built of luxury and the highest quality construction and finishes with full warranty of the building for 10 years. Real estate prices is about half the price of real estate in Spain, and is built on 30% more housing. Numerous low-cost flight will definitely give You the price of the flight, You can reach any point in Turkey is very easy thanks to countless new airports and excellent transport links. Turkey is a key member of the G20 and ranks 2nd in number of NATO troops after the United States. Income from renting out property can generate up to 7-8% of the profits in the summer months, and this is a great investment. Mortgages in Turkey are available for foreigners, you can get up to 50% of the amount in the loan and this can be done easily. Turkey is seen as a major player on world markets and a strong banking economy. Now and the 6th most visited country in the world by tourists. Very low crime rate in Turkey is 8 times safer than in the UK, very few serious crimes. Now is the time to book a tour and see what You have heard so much, and the facts speak for themselves ...
Azura Park Club Mahmutlar Alanya

Azura Park Alanya is the place where modern design meets the beauty of nature. Choose...

Alanya Kestel Beach Apartment

Seafront development in Alanya (Kestel) 16; 1 bedroom, 16; 2 bedroom apartments and 6; 3/4...

Alanya My Marin Residence For Sale

MY MARINE RESIDENCE My Marine Residence is a high-quality, housing complex, located in Alanya, sunny...

Utopia lll Residences Cikcilli Alanya

Description Utopia III is one of the largest and  most popular complex in Alanya Cikcilli...

The Hill Sea view Apartment Konaklı

The,Hill Alanya The Hill Apartments Alanya offers the best in apartment living. These exclusive apartments...

Alanya Beach front Apartment

High quality sea view apartments for sale in yesilöz area,only 100 m from the beach....

Alanya Hill Villa For Sale

These villas are located in an idyllic setting with fantastic views of Alanya and the...

Alanya Kargicak Villa For Sale

The villa has a very nice sea,mountain and Alanya view and there is no risk for...

Olive City Utopia ll Oba Alanya

Looking for that luxury Med lifestyle. The search just ended. Olive City will 'Blow your...

Selcuklu Residence for Sale Alanya Turkey

Most exclusive development in Alanya at a very popular residential beach front address. 1, 2,...