Purchasing and Legal Procedures
Udskriv denne side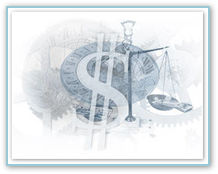 Alanya Sun life staff are at your service to help you with all the formalities at every stage of the purchase. Buying a property through the Alanya Sunlife Ral Estate Agency in Alanya or all over Turkey makes purchasing easy and risk free.

Conveyance is executed in the Land Registry Office, which is a State Department. No other department, authority or person has the power to transfer deeds to your name. The new owner of a Property in Turkey receives a Title deed (Tapu) in Turkish. Tapu is the official document proving ownership of a property .

When you have decided to buy a Property in Alanya , you can start with opening a bank account. (Alanya Sun life Alanya staff will be happy to help you open a bank account at a local bank).

The buyer gives power of attorney to Alanya Sun Life Alanya , authorising them to carry out all the formalities for the purchase and to give the buyer post purchase services. Power of attorney usually includes authorisation to buy/register the property in the name of the buyer, to obtain completion report for the property , official registration of water and electricity meters, insurance for the property, registration of property in the municipality department, payment of local taxes, etc...

The property owner and the buyer sign a Promise to sell and buy contract before a Notary Public in most cases. This is an official document stating all the personal data of the seller and the buyer as well as the property in question. The price of the property, details of the payment and the time of conveyance at the Land Registry Office are all entered in this document. This document is signed by both parties in the presence of a Certified Translator appointed by the Notary Public. The Sworn translator translates the contract to the foreign party.

An application is made to the Land Registry Office to start procedures for Military permission (this process may take a couple of months).

Parties or their legal representatives go in person to the Land Registry Office for conveyance upon receipt of the military permission.A Certified Translator is required when one of the parties is a foreign national.


Once the permission from the military is given, the property Owner and the buyer (or their legal presentatives) go to the Land Registry Office to transfer the title deed to buyer's name. A Certified Translator is required when one of the parties is a foreign citizen.