Why Turkey and Alanya
Udskriv denne side
WHY TURKEY & ALANYA ?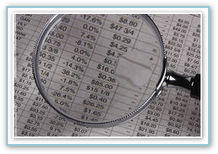 Alanya has become an attractive place for property purchasers from around the world because of low taxation, low cost, high Standard of living, hospitality of the local population, excellent year round climate, safety and security.
In Spain and Greece the prices in the last 10 years have increased ten fold. The same pattern appears to be happening in Turkey as the prices have increased a great deal in the last two years. Furthermore, following Turkey's membership of the EU, prices are sure to increase.
The Turkish Government considers foreign capital as an essential factor in its efforts to rank among the top economic powers of the world at the end of 20th century.
10 Reasons to Buy Property in Turkey
Recent positive changes to the legislation relating to foreign freehold ownership of real estate in Turkey have put an end to the recession that the Turkish property market had endured since 2001.
The changes made have translated into significant price increases which are starting to proliferate countrywide but which started in the most popular areas for investment properties in Turkey, namely along Turkey's southern coastline. Here prices increased between 28 and 50% during 2004 alone.
If you're considering buying investment property in Turkey or would like to know more about why buying in Turkey right now could offer you strong long term investment potential, here are our top 10 reasons for buying Turkish real estate: -
1) The Turkish Riviera enjoys up to 300 days of unadulterated sunshine every year which makes the area an international tourist destination hit. Tour operators have increased their exposure to Turkey and in return Turkey has responded by developing some world class resorts offering stunning holiday opportunities that are proving particularly popular with European travellers. As a direct result the demand for short term rental accommodation in summer holiday hotspots is on the increase and rental yields are also on the increase meaning a well positioned investment property will offer great buy to let potential.
2) Turkey is positioning itself for acceptance for EU accession. It is a long and slow process but it does mean that the Turkish government is working hard to bring their laws, standards and 'ways' in line with those of other European countries. This standardization makes for a comfortable transition into Turkey for businesses, expatriates and investors and increases the potential for inward foreign direct investment which is positive for Turkey's long term economic success.
3) Buying investment properties in Turkey couldn't be simpler. If you're resident in a country in which Turkish residents are free to purchase freehold property then you're free to buy in Turkey. The buying process follows very traditional rules with a preliminary contract signed upon price agreement, a non-refundable deposit made upon condition that all surveys and searches are satisfactory, and a final contract signed before title deeds are transferred. The simplicity of the buying process is a pleasant surprise for many buyers and increases the attraction of the country for investment purposes.
4) The number of airports and a good road network in southern Turkey means that the entire areas is very easily accessible internationally which means that tourists can come and go easily increasing the demand for short term accommodation. It also means it's easy for investors to have access to their investment properties.
5) The majority of the new developments being built specifically for property investors and second home buyers in Turkey are being built to meet European building standards and regulations. This gives the investor confidence in his purchase.
6) Serious crime and crime against property and the individual are very low in Turkey meaning that an investor and his assets are safe and secure - unfortunately this is certainly not the case in the currently popular eastern eight emerging markets and it is another reason to consider Turkey over and above countries like Poland, Bulgaria or the Czech Republic.
7) The cost of living in Turkey is far lower than in any other European country and yet the quality and availability of produce is incredibly high. As Turkey has a massive manufacturing base all everyday household products, furnishings, fixtures and fittings can also be sourced cheaply and relatively easily.
8) English is widely spoken in the major resorts, towns and cities in Turkey and it is also the country's international business language. This makes doing business in the country that much more simple and also adds to the appeal of the country for international travellers.
9) The Turkish national and local governments are well aware of the wealth of history and cultural that their country has and are keen to preserve the country's natural assets from over development and ruin therefore they have very strict planning and density rules when it comes to property development which help to maintain the country's beauty and its unique qualities and attributes. This means that investment properties will be built sympathetically and that they will never be surrounded by mass density housing blocks at some point in the future.
10) As stated, Turkish property prices are rising consistently - however, as a direct result of the recession in the housing market earlier this century house prices in Turkey remain intrinsically low and have a lot of ground to make up. By buying now you will be buying into that projected period of inflation, you will also be benefiting from the future predicted buoyancy and interest in the market sparked by Turkey's growing appeal and attraction for global investors and visitors. These facts point to a long term sustained period of capital appreciation and also to the fact that you can likely benefit from strong rental demand and increasing rental prices making a buy to let investment in Turkey also highly attractive.
Whatever your personal reasons for considering buying investment properties in Turkey you can rest assured that the market offers some fantastic real estate for sale and some great opportunities to profit from rental income and increased underlying property value.