Company Profile
Print deze pagina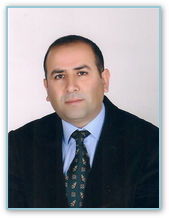 Alanya Sunlife Real Estate Owner and founder Mahmut Kaplan was born in Alanya and his family home is still in Kargicak in the mountains above Alanya. He has over 10 years experience of selling property on the Mediterranean Coast. He has an intimate knowledge of the area and knows who are the best developers to work with. University educated and with a degree in economics, Mahmut is also fluent in English, German and Dutch. He is forward thinking and committed to offering his clients the best customer service both before, during and after the sale. Nothing is too much to ask.   Alanya Sun Life Real Estate is constantly striving to offer the customer good quality reliable and 100% safe properties.
Mahmut says ''We believe we offer the best customer satisfaction and after sales service  and we keep ahead by constantly sourcing good quality properties for our customers.  Alanya Sun Life Real Estate will never betray it's basic concept of our company, to offer a heigh level of personel service  and expertise and enough patience to fulfil our client's dreams.  Alanya Sun Life Real Estate will always be aware of it's customers and you will always receive a warm and friendly welcome in our office when you come to Alanya''
We are here to please the customer.
As a customer, you are in focus and we will do our utmost to make sure that you are happy. If we don't have the property you wish for on our web pages we will do our best to find something close to your preference If you want a property in Side, Belek, you can contact...